Bottom Channel Locking Device (bottom runners)
If you need extra locking devices you have come to the right place. This does not include any privacy slats, only the bottom locking device. Each piece is approximately 40 inches long. Three pieces will cover approximately 10 feet of fence. The locking channel is usually installed with the Bottom Lock, Link Slats, EZ Slats and Wave Slats.

Some people will order the Wing Slat for their 2 1/4" or 2 3/8" diamond chain link and use the bottom locking device to help prevent them from falling down. Using the Wing Privacy Slat will usually provide more privacy for chain link fence.
Note: When you order Bottom Lock or EZ/Lite Link Slats the bottom locking devices are included.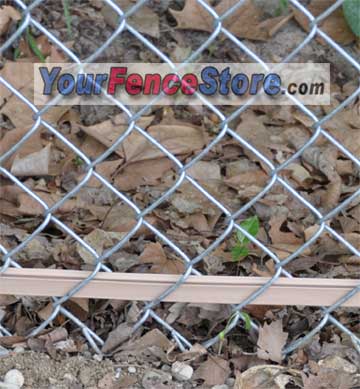 Bottom locking device to hold privacy slats into place.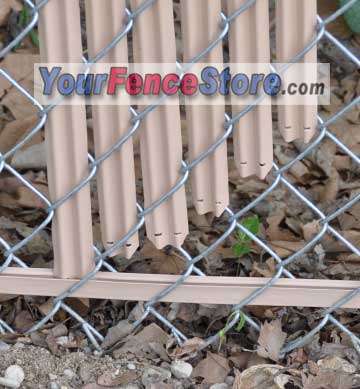 Privacy slats being installed into the bottom locking device.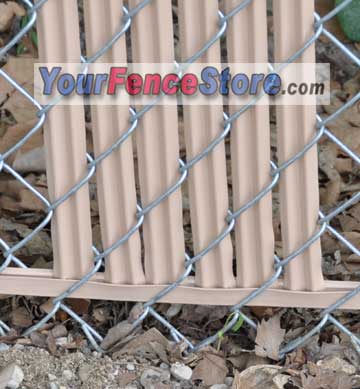 Privacy slats shown installed into bottom locking device.